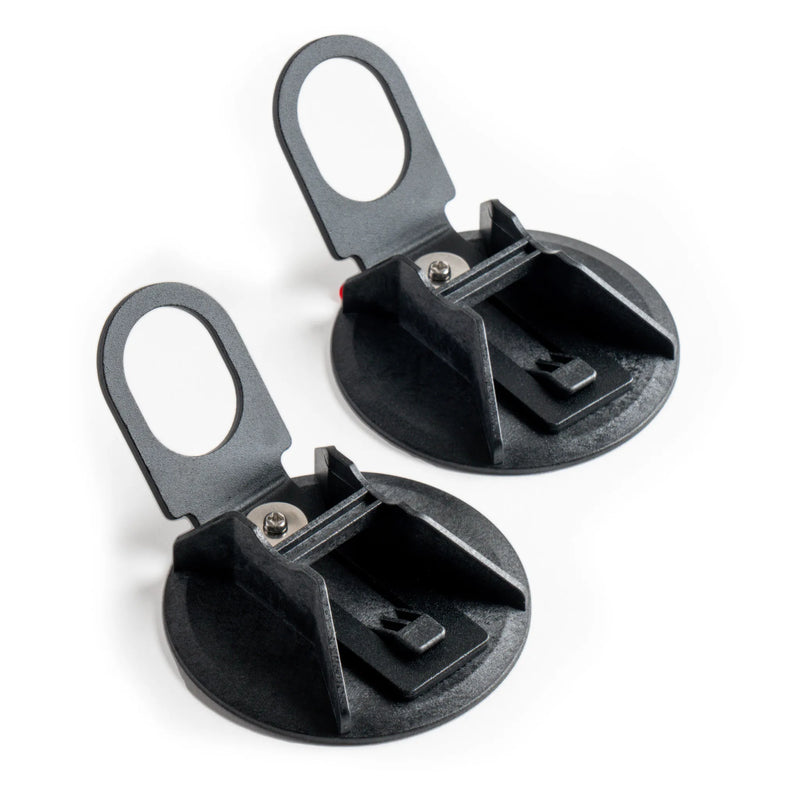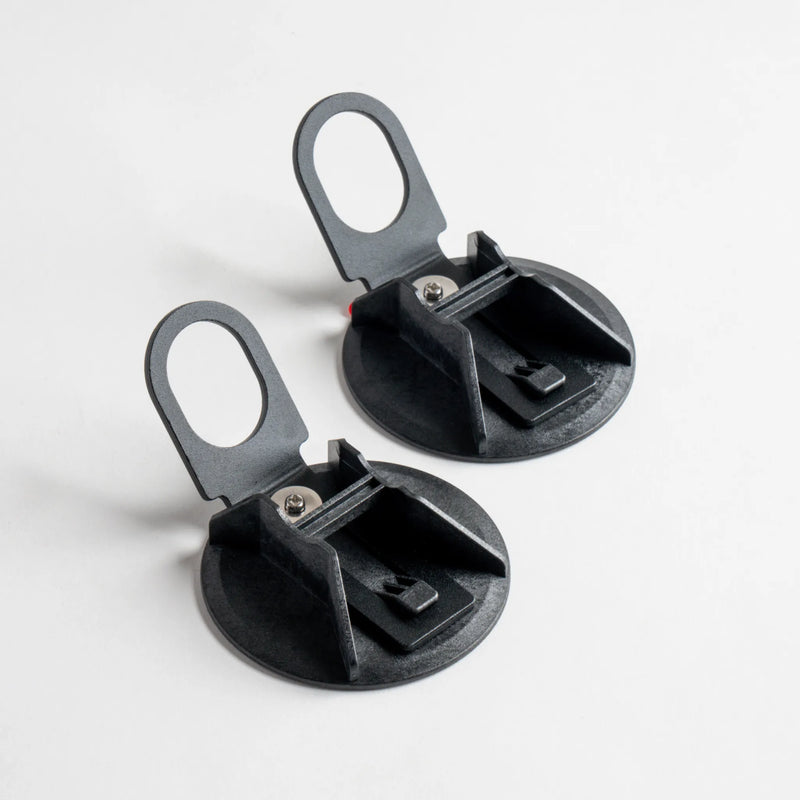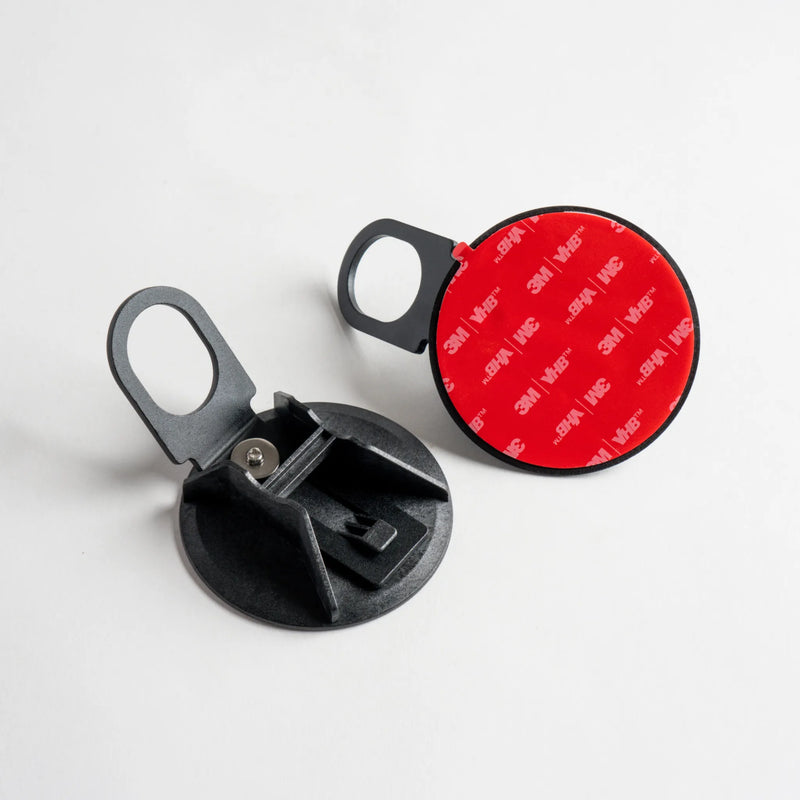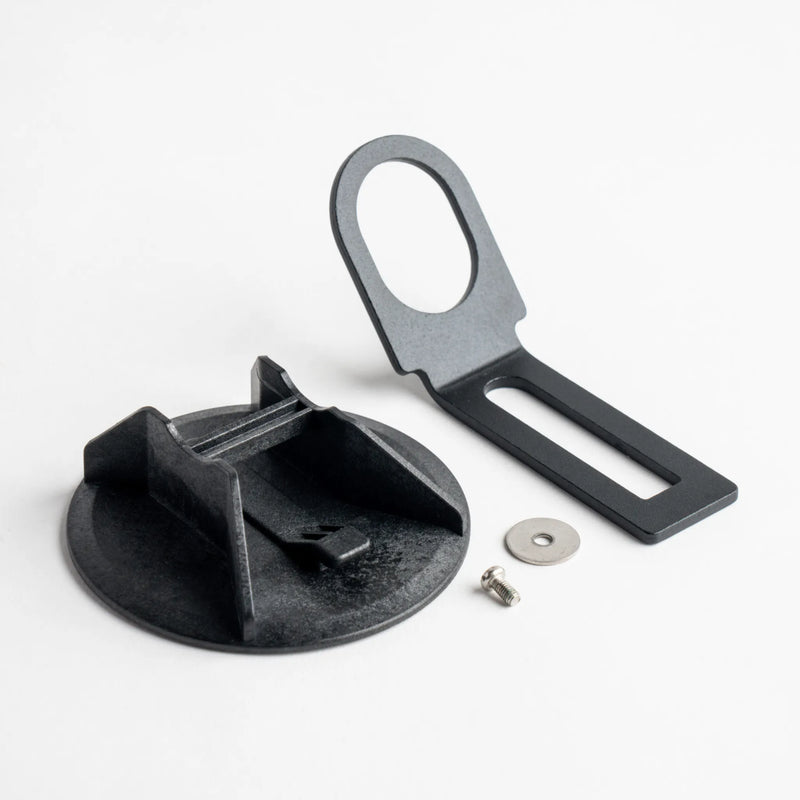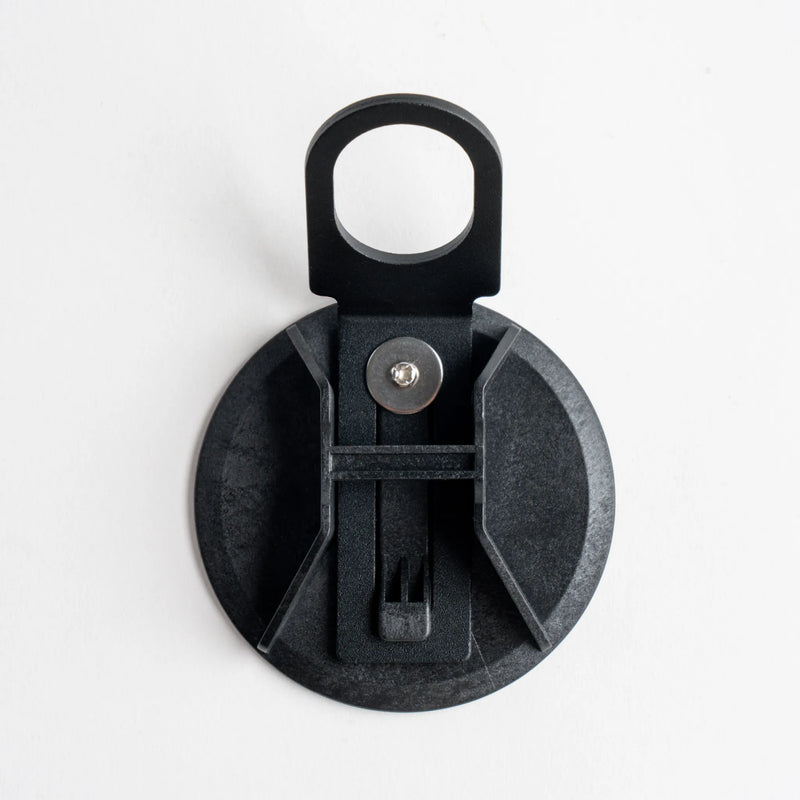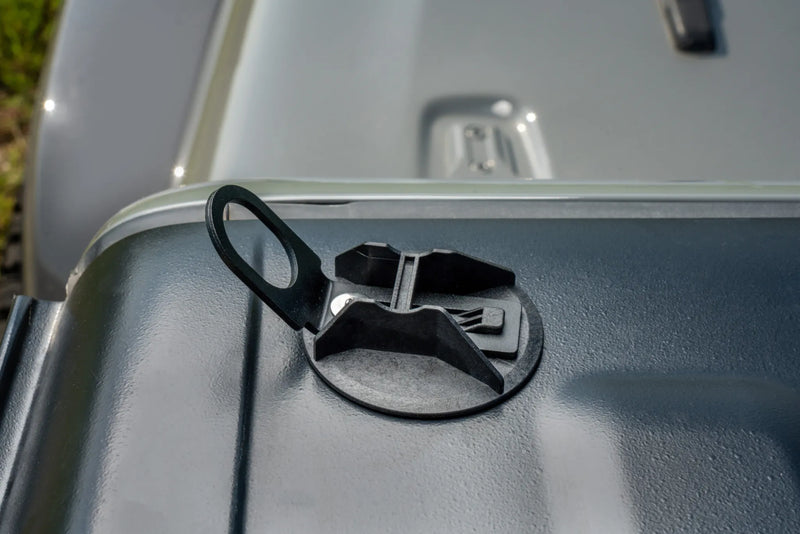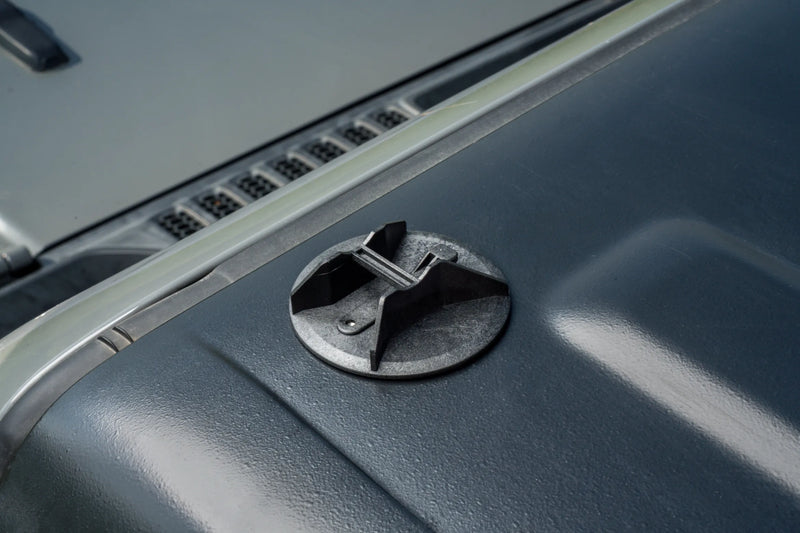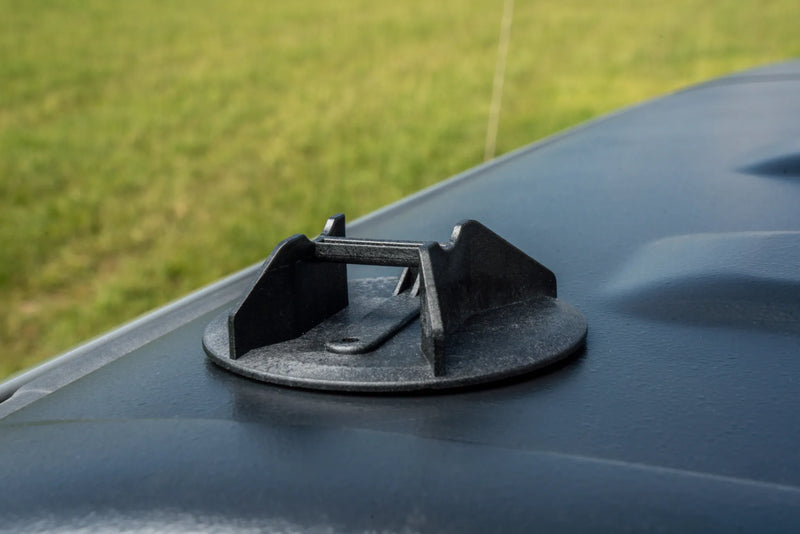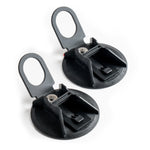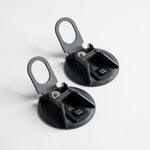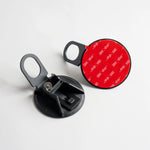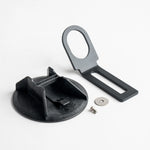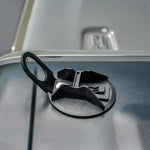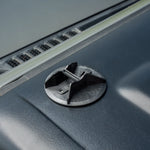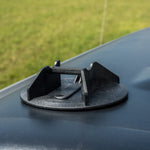 Adhesive Anchors
Semi-permanent adhesive holds strong on a variety of surfaces (includes 2).
About Adhesive Anchors
These fiberglass-reinforced ABS plastic anchors securely mount to any reasonably flat surface, even textured fiberglass, such as those found on many pop-up campers, trailers, conversion vans, and Jeep Wranglers.
Our super-sticky 3M VHB backed anchors work where suction cups and magnets won't, forming a semi-permanent (they won't come off until you remove them, basically) anchor that you can clip your MoonShade corner carabiners to.
All adhesive anchor kits also include aluminum extension eyelets, which work great for tall vehicles, vans, or RVs without roof rails. The extension posts allow for easier access to anchor your MoonShade with our tall-connect cords, so once you set them into place, you don't need access to the roof to set up or take down your MoonShade.
---
Product Specs
| | |
| --- | --- |
| Materials | Polycarbonate reinforcing glass fiber. 3M VHB. |
| Base Diameter | 3.0in |
| Base Diameter Width w/ Extender | 4.125in |
| Height w/o Extender | 1in |
| Height w/ Extender | 1.75in |
---
Adhesive Anchors Reviews
Adhesive anchors
So far so good, not had a lot use out of them so far but seem sturdy
Adhesive Anchors
The adhesive anchors worked great on my teardrop camper. The Moonshade provided an excellent shelter for a dishwashing station and storing camp chairs and firewood out of the rain. I was really pleased how well the Moonshade held up in the wind at the beach. It worked so well I may add a second Moonshade for the side of the camper
Thanks for sharing this with us, Diane! We have lots of folks who enjoy more than one MoonShade on their unit. We'll be here for you if you need us!
Adhesive Anchors are working just fine for us.
We recently added a High Top to our van and are using the Adhesive anchors on the high top portion and just leave them on full time. Works great. Simplifies the install of the Moonshade even more. We purchased the added Adhesive strips just in case we ever have a problem with the anchors not holding. So far they have been on for over a month now and no problems. We have driven thru rain and winds ( over 1K miles) and they are holding on just fine. We are happy we decided to go with the Adhesive anchors.
Thanks for the great review, Lawrence!
Not Sure if you need these?
Answer a few basic questions about your setup to get hardware suggestions or browse all anchor solutions.