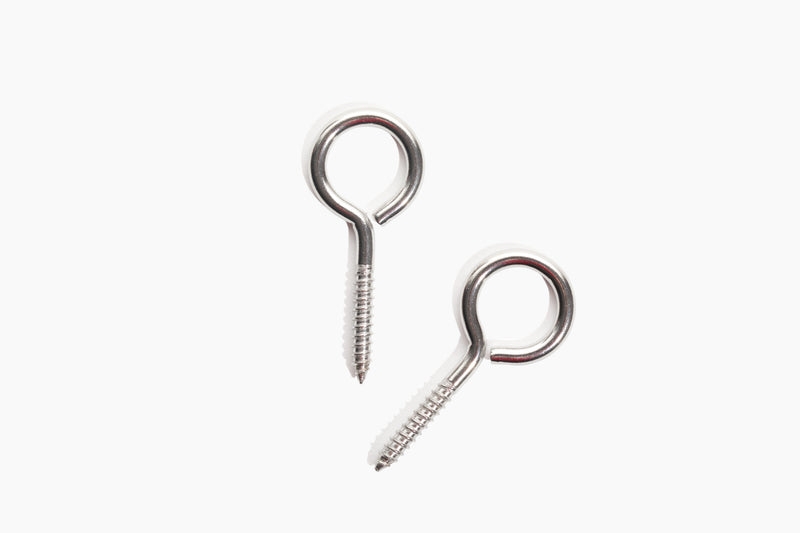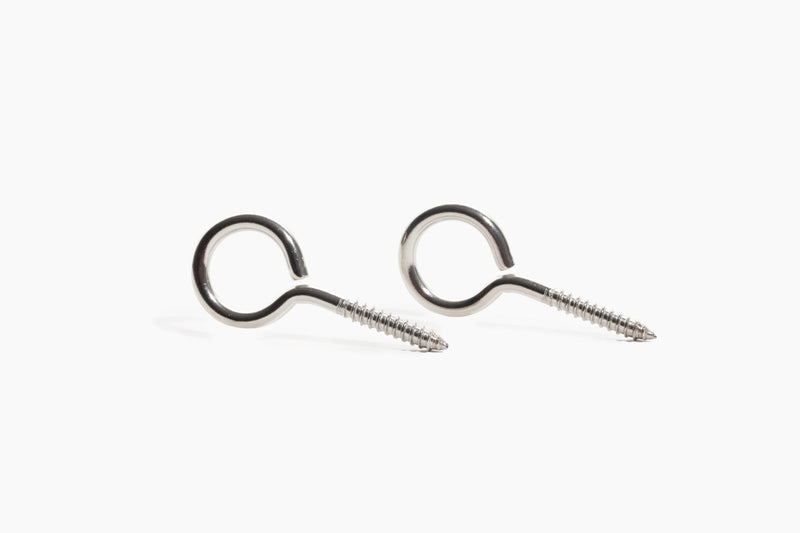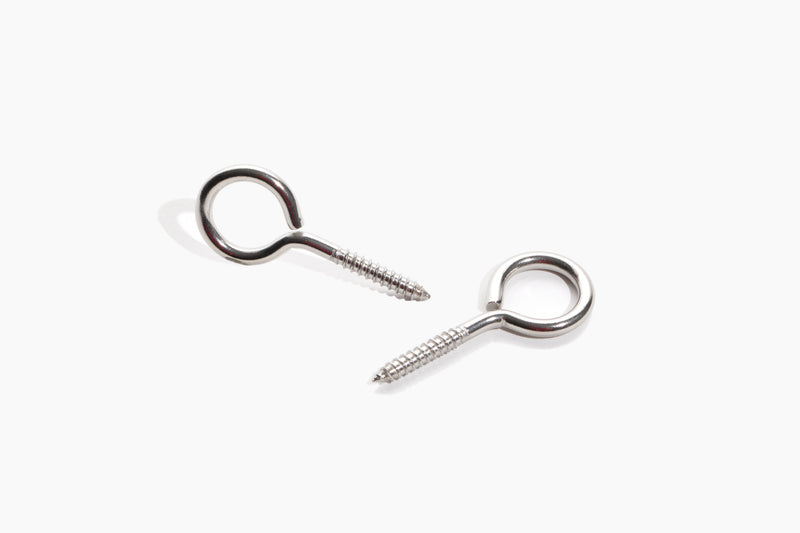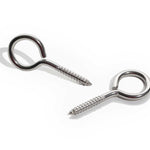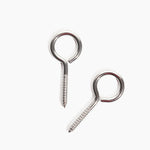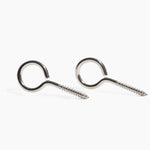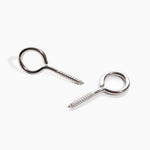 Eyebolt Kit
Anchor method for attaching MoonShade to porches or a variety of wood surfaces (includes 2).
About Eyebolt Kit
Anchor MoonShade to wood frame structures like door frames, porch railings, and other fixed points where a wood screw is appropriate (includes 2).
The sun doesn't stop when you pull into the driveway, and neither does MoonShade.
Wanting to anchor your shade to the top of a fence, a wall, doorframe or somewhere on your porch? These eyebolt anchors drill into any wood frame structure and provide a hook for attaching MoonShade's carabiners.
---
Not Sure if you need these?
Answer a few basic questions about your setup to get hardware suggestions or browse all anchor solutions.