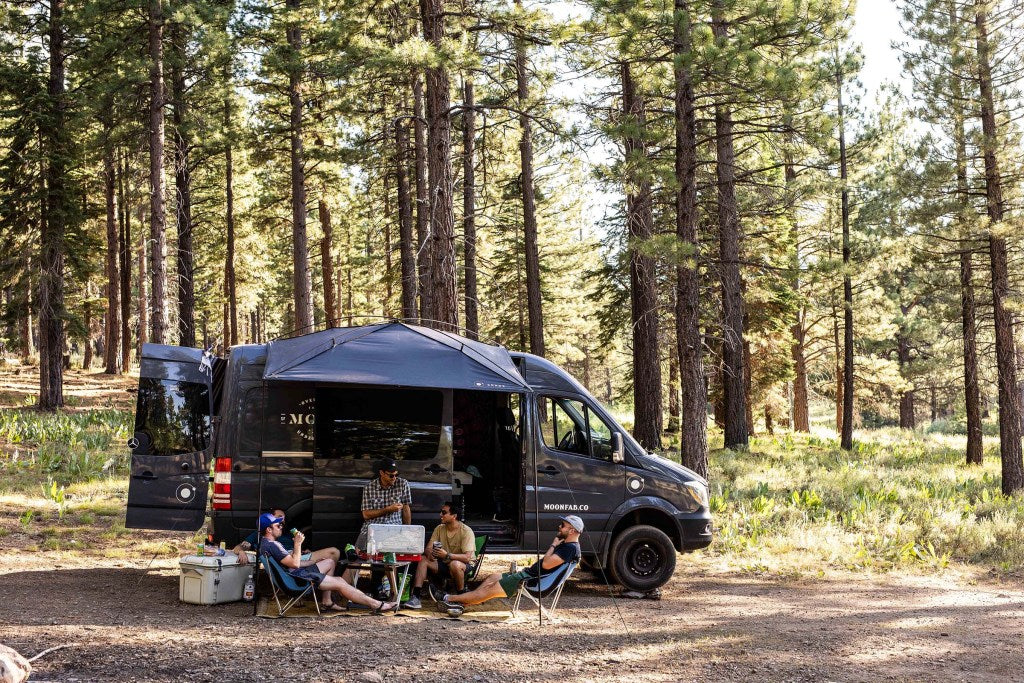 Give $30. Get $30.
Part of Moon's mission is to help create meaningful relationships. If you enjoy outdoor experiences and connecting with others, apply to join MoonFam.
Share Discounts for Cash Rewards
$30 OFF coupon to share with your network
$30 commission paid for every MoonShade purchase you refer
Unique link or coupon code can be used for referral-tracking
Online and In-Person Groups
MoonFam members can join our private Facebook group to connect with others in MoonFam and hear about special in-person meetups.
Wanting to partner with Moon in a different way? Apply here.
How to Earn Commissions
1. Apply to Join
Share some basic information through our MoonFam Application so our team can verify and activate your account.
2. Promote Moon Products
After you're verified,
log in
to find a trackable referral link and coupon code you can share to your audience.
3. Earn Commissions
Earn $30 commission on every MoonShade purchase when a customer checks out after visiting your link or using your coupon code.
4. Cash Out Earnings
Track commissions in your dashboard and add your Paypal information for monthly payouts of your balance.
Learn More
---
referral links
In your MoonFam account dashboard, we provide you with a unique referral link to share. Every time a user visits this link, a cookie is set in the user's browser. If a user checks out within 30 days of visiting this link, the cookie will trigger a commission on your account. Note: Cookie tracking will not work if a user clears cookies in their internet browser, uses a different internet browser, or a feature that prevents tracking like "Incognito Mode."
Coupon Codes
We also provide you with a special $30 off MoonShade coupon code to share with your network in your MoonFam dashboard. Whenever a customer enters this code on the cart or checkout page before purchasing MoonShade, a $30 commission will be added to your account.
sales commissions
Every time someone purchases MoonShade after visiting your MoonFam link or using your coupon code, your account is credited with a dollar amount equal to $30 per MoonShade purchased. For example, if someone purchases two MoonShades, you'll receive $60. Note: if an order is cancelled or refunded, your commission for that order will be canceled.
Tracking Your Earnings
When logged into your MoonFam Dashboard, click on the "Referrals" tab to see the orders for which you've been awarded credit. You can also click on the "Payouts" tab to see your payouts history.
Payments
We use Paypal to securely transfer payments for all outstanding referral commissions at least once per month. To set the email for your Paypal account, go to the "Settings" tab in your MoonFam Dashboard.
Full terms
You can view the full terms and conditions for participation in the MoonFam program here.
How to Sign Up
Apply to join MoonFam at moonfab.com/moonfam/apply, or just click the button below. We personally review each application to ensure familiarity and quality control for our MoonFam members. Anyone can apply, and applicants are usually approved within 24 hours.