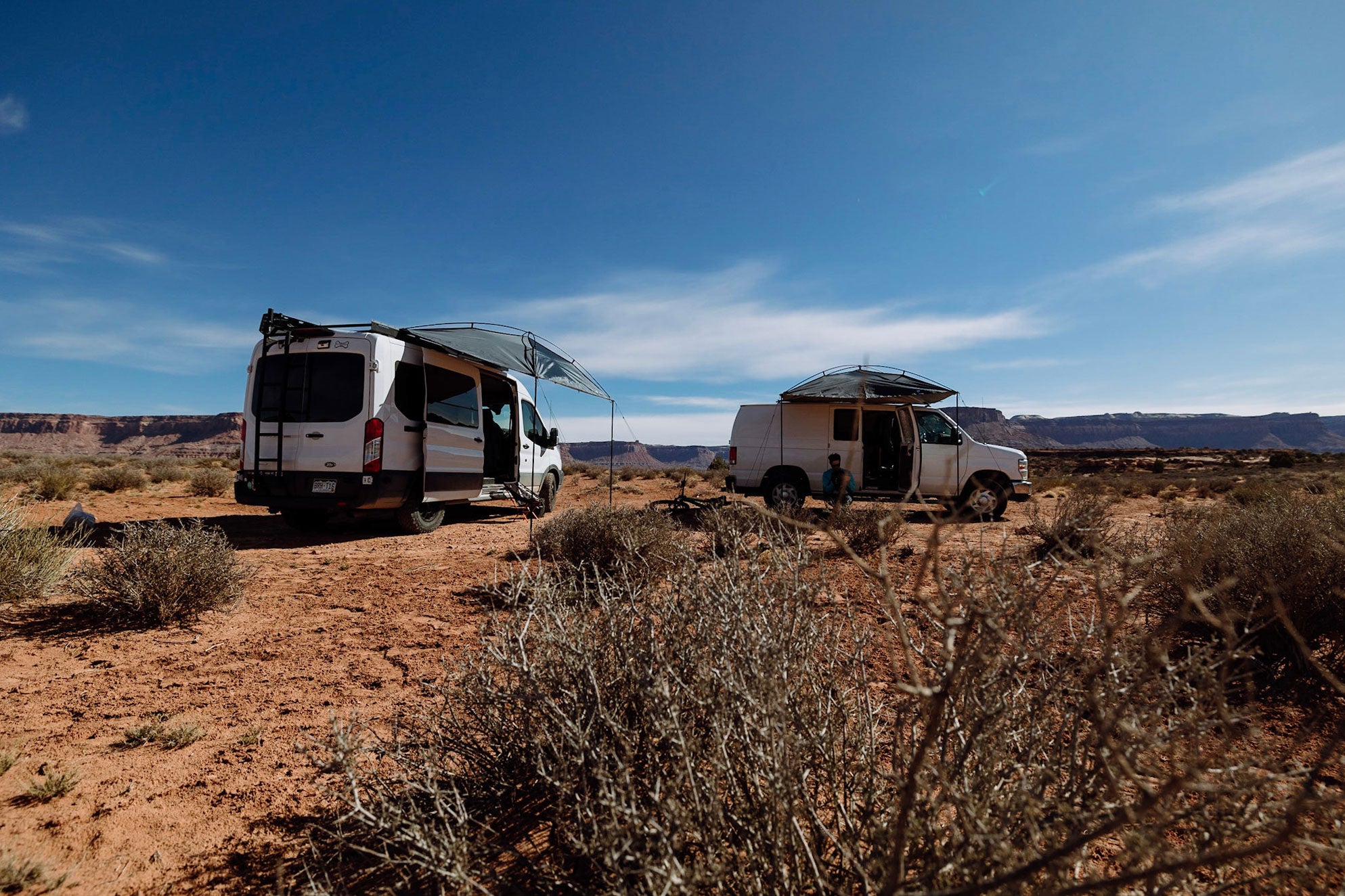 Make Space
Connect with your people, yourself, and your planet.
Watch the Video
Take a Moment. It's OK.
You're probably looking at this page after clicking on one of our ads. We make products that help people enjoy the outdoors more, including our hit vehicle awning product, MoonShade.

We run ads to sell stuff and keep things running around here. Ads are not very cool, and it's a bummer we live in a world that bombards us with them all the time. But we figured if we have to run ads, we may as well spread this message around making space to stay healthy and connected with yourself and the natural world around you.

So take a moment — even if it's just 30 seconds — to feel your body, quiet your mind, and just exist. Maybe step outside if you can…

Did you do it? Good for you. How'd that feel?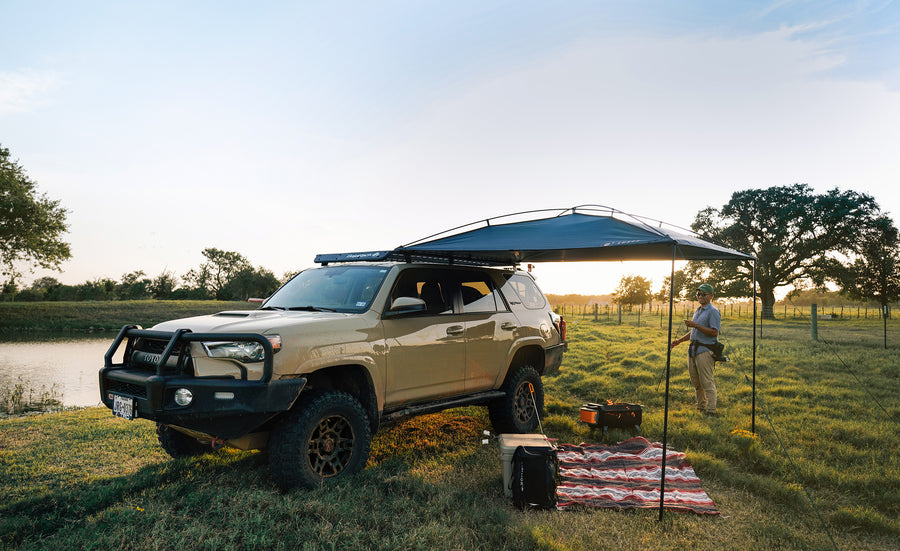 MoonShade
Stay Covered:
Provides reliable 9ft by 7ft coverage to your outdoor site.
No roof rack required:
Sets up easily and attaches to almost any sturdy structure using a variety of anchoring systems.
Easy Breakdown and Storage:
Packs down tight and weighs only 8 lbs, making setup, breakdown, and storage a breeze.
See More
Get Inspired
Watch videos and read stories of connection, reflection, and discovery in our On the Road series.