Top 5 Must-See Parks & Public Lands
Continental USA
by India Tate
Summer is wrapping up and guest blogger India Tate is sharing her favorite parks and public lands to keep the road trip energy going strong into the fall and beyond...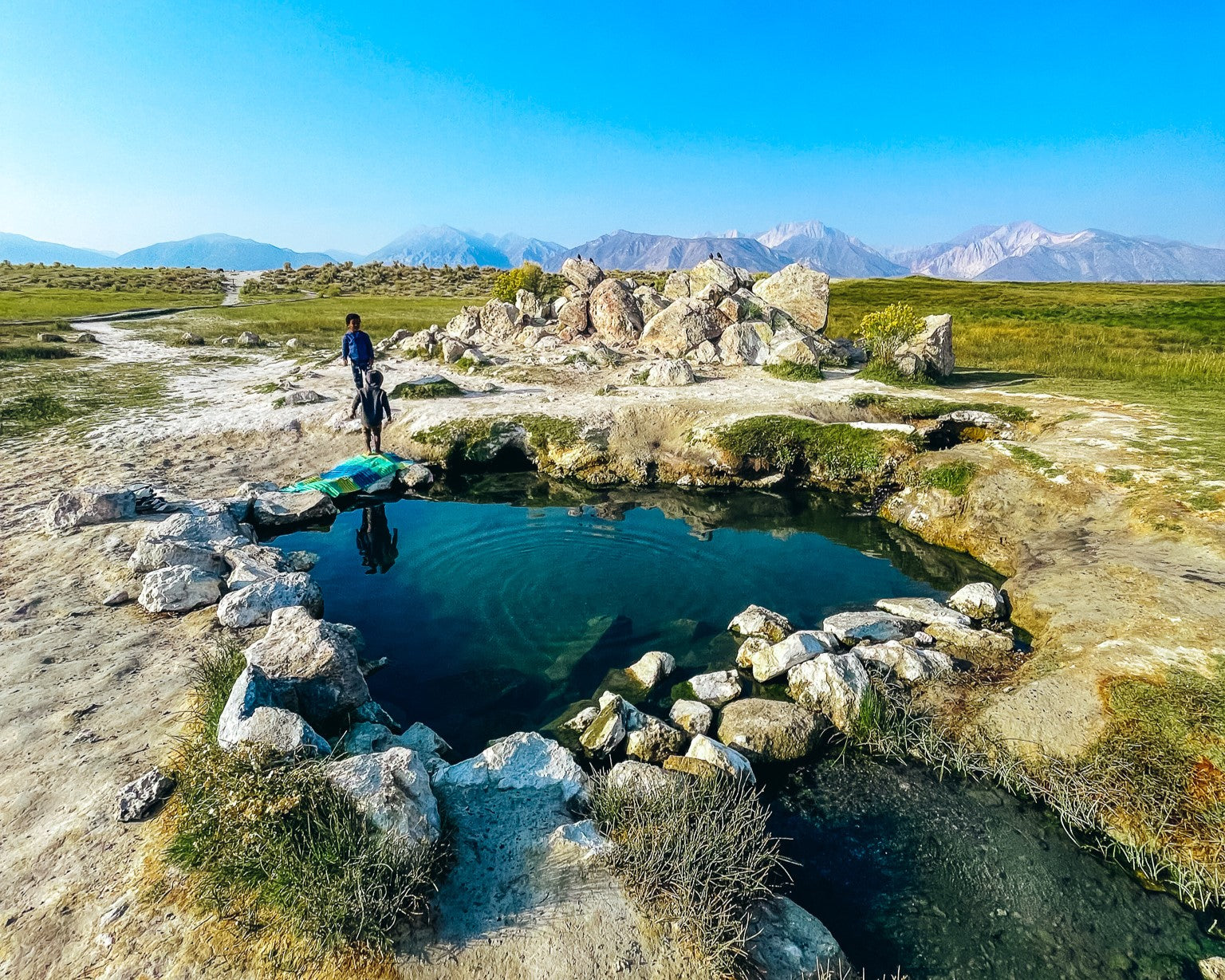 Do you have a favorite park you like to visit over and over with your family? We lived on the west coast for two years and loved all the parks and public lands we were able to hike at and even camp at! You heard that right, there are many public lands where you can camp on and do so for FREE. There are also so many beautiful parks and public lands on the east coast too!
Here's a List of Our Top 5:
1. Alabama Hills, California
Alabama Hills is very unique. Nestled on the eastern slope of California's Sierra Nevada Mountains you will find what some like to call a mini–Joshua Tree National Park. The hills are a formation of rounded rocks and eroded hills. If you love all things hiking and landscape photography, this place will surely exceed your expectations! Alabama Hills is also currently on Bureau of Land Management (BLM) land which means it is public land, so you can camp for free!
2. Joshua Tree National Park, California
I can't mention Alabama Hills and not mention Joshua Tree NP! This part of the desert is like no other. The Mojave and the Colorado ecosystems come together in this park. We enjoyed camping at one of the campsites inside the park, but did you know that there is BLM land right outside the park for you to camp at for free, too? When we visit parks and public lands, we like to use the iOverlander app to help us find campsites for the night whether it be at an established campground or on public land for dispersed camping (camping with no services, such as trash removal, and little to no facilities).
3. Preachers Rock, Georgia
Preachers Rock is a beautiful hike right off the Appalachian Trail. It's a 2 mile out-and-back trail, but there are also small unestablished campsites you can stay at and set up camp for a night! The trail is mostly flat with a bit of an incline as you make your way towards the top, but you are rewarded with a beautiful view of the mountains.
4. Wild Willy's Hot Springs, California
Wild Willy's (also known as Crowley) hot springs are located in California's Eastern Sierra Nevada Region in Mammoth Lakes. You can find these hot springs at the end of a boardwalk. Enjoy a dip in one of the pools while enjoying the view of the beautiful mountains that surround it. Something else to note: being on public land, dispersed camping is allowed in and around the parking lot area!
5. Valley of Fire State Park, Nevada
Just an hour away from Las Vegas is this one-of-a-kind state park! The park has many red sandstone formations that are quite beautiful! You can also find a slot canyon on the White Domes Loop. The best time to visit is probably spring or fall because the weather is great for midday hiking. The desert gets extremely hot in the summertime, so I would recommend visiting October-April.
Whether we are hiking out in the desert or on any trail, we always make sure to drink plenty of water and eat nourishing snacks! When you're traveling and getting outdoors with kids, they all love the opportunity to have a snack break. Some snacks we like to include on the trails are salted nuts (to keep our energy high), protein bars, fruit snacks and high carb fresh fruits like bananas and dates.
No matter where your journey takes you, get outdoors and have fun!
- India
For more family camping and road life tips, follow India and her family on Instagram, @ourwanderlust_life.
Reminder: Check local rules and regulations anywhere you recreate or camp.