Guide: Planning Your Next Family Adventure
New to travel and camping with the family? Check out this guide by traveler and mom,
India Tate
, and get a head start on your crew's next (or first!) family travel adventure!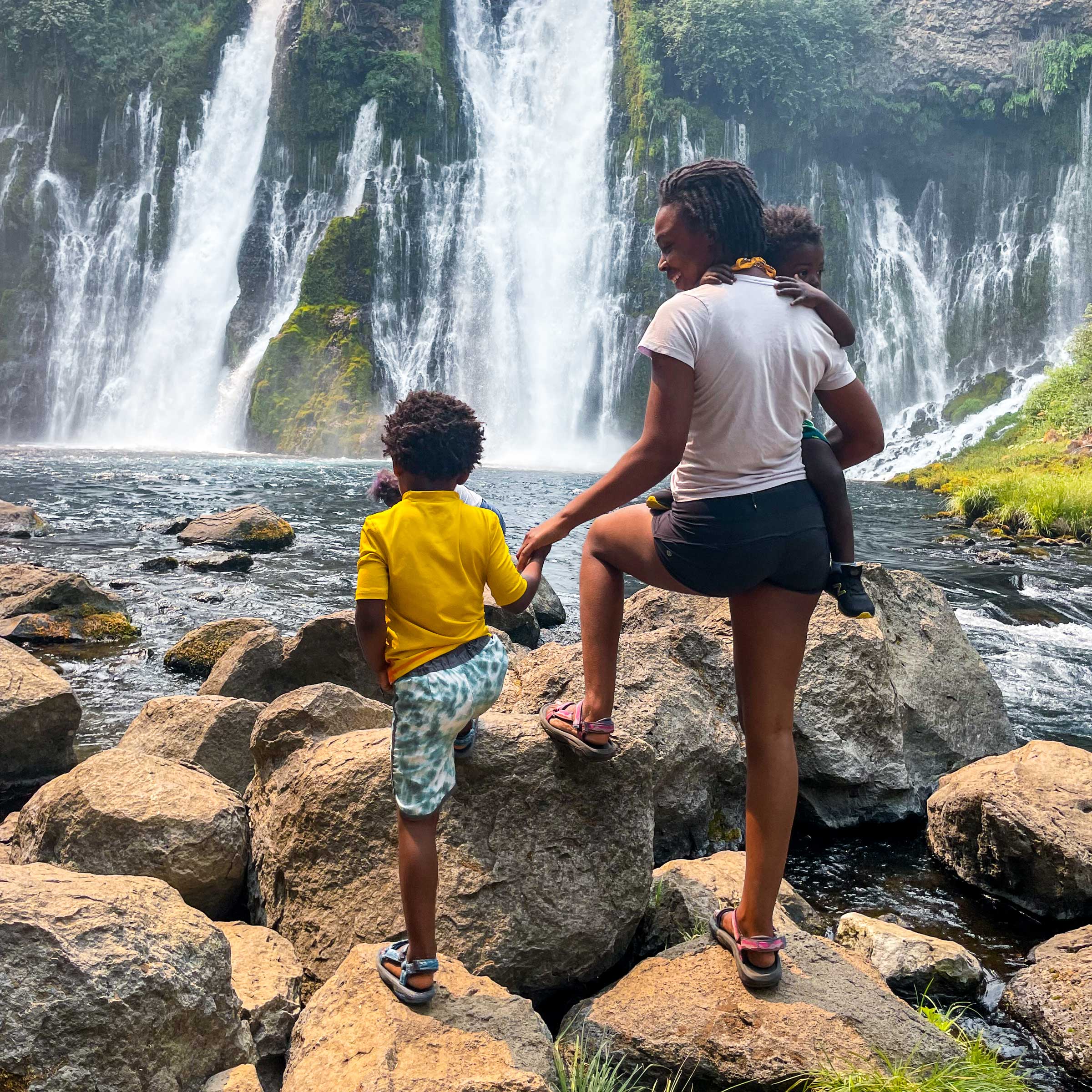 It's no secret that planning a trip is a lot of work; add on kids to your trip and you have to think about a lot more when planning your next family adventure. This guide is not a one size fits all, but I have used it time and time again when I prepare for a big trip with my kids!
This adventure guide will go over how I select a destination, choosing the best vehicle/camper to buy or rent, making reservations where needed, and other small things to consider when traveling with kids.
Selecting Your Destination
There are so many beautiful destinations to travel to, so how do you choose?! When traveling with kids I first look for destinations within a 3-hour radius from our home. This way we are far enough, but still somewhat close to home. I would do this more so when I first started out. Based on the activities I have planned and how long I want to stay in the area, I try to look for campgrounds in close proximity to everything.
Now that the boys are a little older and have gotten used to long road trips, we have gone on quite a few longer ones. Those long road trips are typically at max 10 hours away from home. Kids and long car rides aren't always fun, but with proper planning it can be such an amazing and adventure-filled trip.
Choosing the Best Vehicle/Camper
There are so many options to choose from when selecting a camper. You can rent/buy a camper van, RV, or camp in the back of your own everyday vehicle. For most of our camping trips, if we are car camping, I will have my SUV set up for us to sleep in the back of it. I have had my eye on getting a rooftop sleeper for some time, but for now we sleep in the car when car camping. We also love to tent camp when possible. Camping in a tent is great if you're just starting out, trying to save money, or just prefer it over having an RV/Camper van.
For longer trips I like to rent a camper van or RV. When traveling with kids for an extended period of time, I have found that it has been better for us to have more space in our vehicle when traveling, so we will often opt for a bigger vehicle such as a RV or van. Not only does this allow us to save money on sleeping accommodations such as hotels or Airbnb, but we also have more space for our valuables and can easily find boondocking (free camping site) spots and dry camp (camping with no water source).
RV or Van?
With a van, you may or may not have a kitchen on the inside, so you might have to still bring your camp kitchen supplies depending on the rental. Vans typically don't have an indoor restroom, so you will have to be prepared to dig a hole if you're boon docking or use the facilities at an established campground.
With an RV, there is almost always a kitchen on the inside, so you may just have to bring your cooking supplies (pots, pans, plates etc.). An RV usually sleeps more people and has an indoor bathroom, so the amount of people in your party and the amount of space you are looking for will help you figure out if you want a van or an RV.
We have rented both and love both options for different reasons!
Here are a few resources for when renting camper vans and RVs:
Reservations
When traveling during the summer months in the northern hemisphere, it is definitely best to book in advance, especially if you're traveling around a holiday. We currently have a local camping trip planned for Labor Day weekend and made sure to book that before the 4th of July because spots tend to fill up very fast during the holidays. We prefer to save big trips for the off seasons because you normally have a higher chance of securing a reservation at a campground at the last minute and there are way less crowds. Whichever direction you choose to go in, definitely start planning early.
Our favorite way to camp is off the grid and boondocking, but for the times where we do want to take advantage of the campground amenities, I make sure to book ahead during the upcoming busy months.
A few resources to consider when making reservations are below:
Other things to consider
Whether you're planning a big trip or a small trip you want to take into consideration your budget, bathroom breaks (there will be more stops with kids), and stops for gas and food. When we did a 10-day road trip through Northern California this past winter we rented a RV. I made sure that our breaks all coincide together, so if I needed to stop for gas, I made that our restroom + snack break. If they had to use the restroom outside of the gas breaks, I would pull into one of the rest stops and they would go in the RV bathroom and we would just keep going from there. Our lunches would typically be had after a day of activity before getting back on the road.
Everyone will have their own routine, but this worked perfectly for us!
Final Thoughts
Planning a big trip can be a lot. If this is your first time, I would recommend starting with an overnight or two-night trip not too far from home. This way you get an idea of how the whole process works for your family and you will know what's needed for a bigger family adventure. I hope this Guide helps you feel more confident and ready to plan your next big adventure!
Happy Travels!

For more family camping and road life tips, follow India and her family on Instagram, @ourwanderlust_life.