MoonWall - Long (Bundle Price)
•  
The MoonWall Long attaches to the 9ft side of MoonShade to increase shade and privacy in your outdoor space.
•  
MoonWall Long is best used with vans, trucks with full-length racks, full-size SUVs, and mid-size and large travel trailers or RVs.
•  
MoonWall Long can also be rotated 90-degrees for setup on MoonShade's 7ft side.
•  
The MoonWall folds up to fit easily inside the MoonShade, so you can keep your full MoonShade kit in one place.

Find MoonWall Short here.
Bundle & Save $10
Add MoonShade and MoonWall(s) to your cart for $10 off each MoonWall! Discount applied in cart, see Terms + Conditions.
Privacy on the Go
Looking for a way to create a more private outdoor space? MoonWall is a modular, packable privacy screen that can be attached to your existing MoonShade to provide continuous shade and increased privacy. The Long MoonWall attaches to the 9ft side or the 7 ft side of MoonShade and provides shade and privacy to any vehicle type. MoonWall is made of durable, lightweight materials and is available in Shadow Blue. The Long MoonWall measures 100"x78" and folds up to fit easily inside the MoonShade carry bag.
Find MoonWall Short here.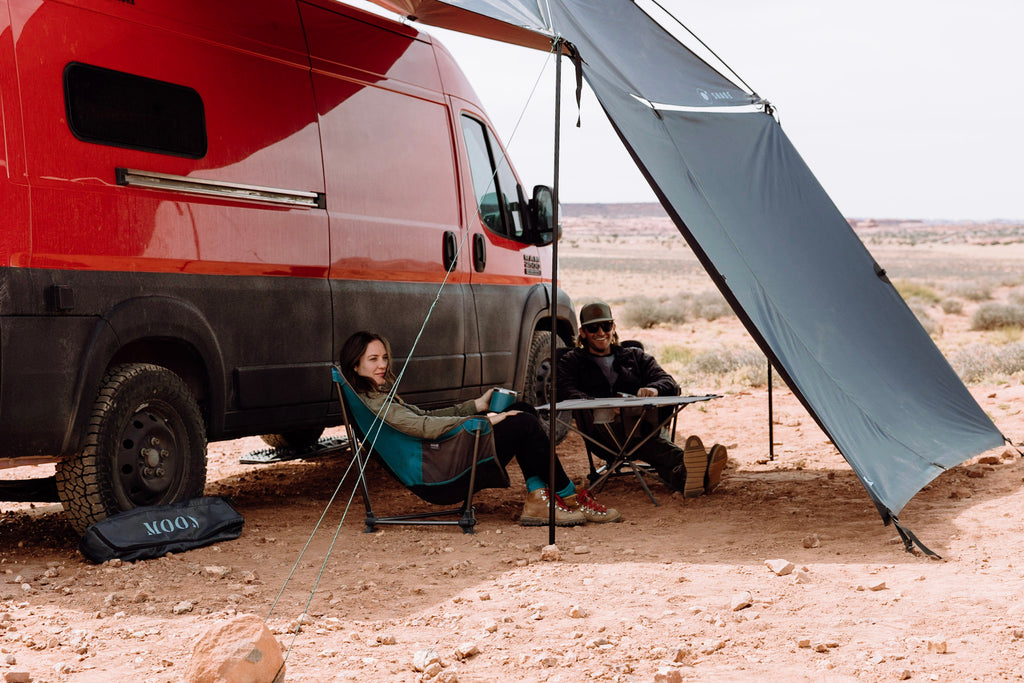 Features
Durable Construction
Lightweight Materials
Packable Design
Easy Attachment
Simple Setup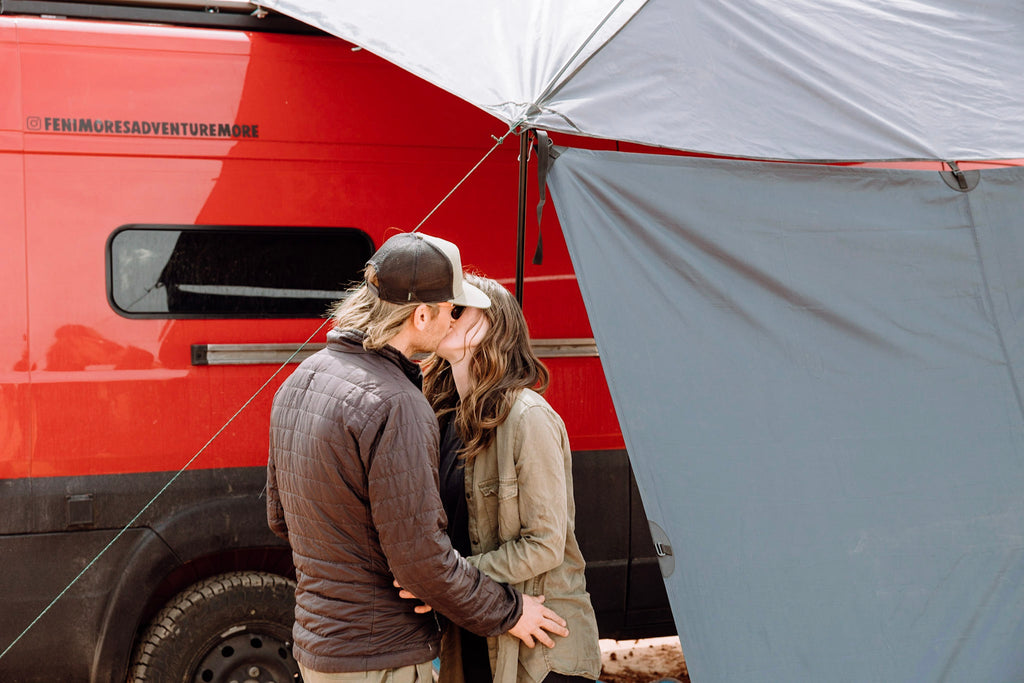 Privacy
More privacy means you can prep meals in peace, take a nap, change or shower,  dance like no one's watching, or just spend some quality time with your favorite person.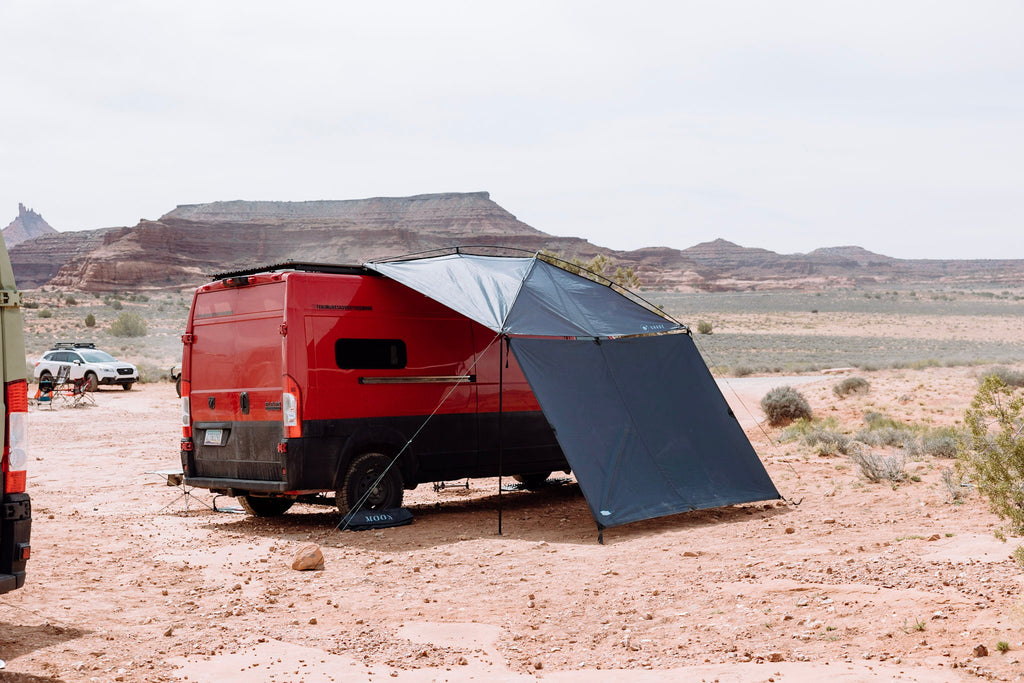 Weather
Blocks out the sun's rays so you can work in peace. Additionally, MoonWall acts as a barrier for light winds and precipitation, making your space more comfortable.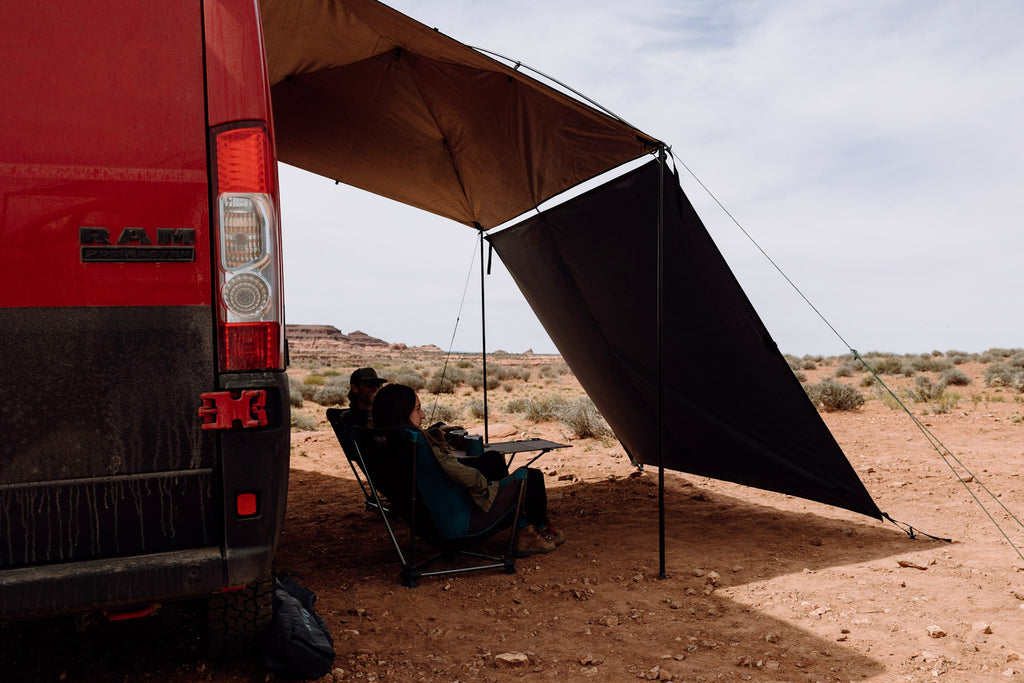 More Room
MoonWall expands your MoonShade's liveable space. Spread out, invite the whole crew. More room = more fun.
Specs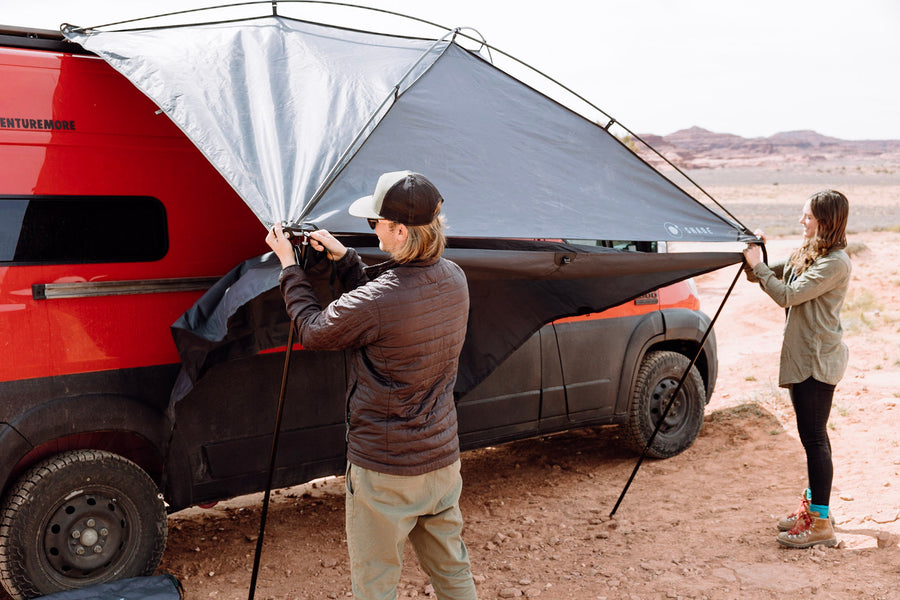 Color

Shadow Blue

Weight

33oz

Dimensions

100"x78"

Bag Size

Approximately 24" long

Components

Hypalon reinforced corners & Adjustable grommet webbing (18" of adjustability)

Black anodized aluminum G-hook with 3/4" wide webbing

12" guyline cordage through webbing grommets

Steel ground stakes (2)

Carry bag with drawstring
MoonWall - Long (Bundle Price) Reviews
This is so Badass...
Love this product, currently producing a video. Will update soon...
Definitely add this!
Complete your set-up with the wall
So easy to use
Just set this up for the first time and love it. The set up is straightforward and one person can do it.
Moon Shade review
It was good! We have not used the moon yet but have set it up and it use seems very flexible!